Year 2 Learning
English - Character Descriptions
This half term, Year 2 have loved reading Roald Dahl's book George's Marvellous Medicine. They have particularly enjoyed writing their own character descriptions about their own grumpy characters. Have a look at some of our published writing, which we completed after planning, drafting and editing. Can you identify any expanded noun phrases in Nathan and Molly's writing?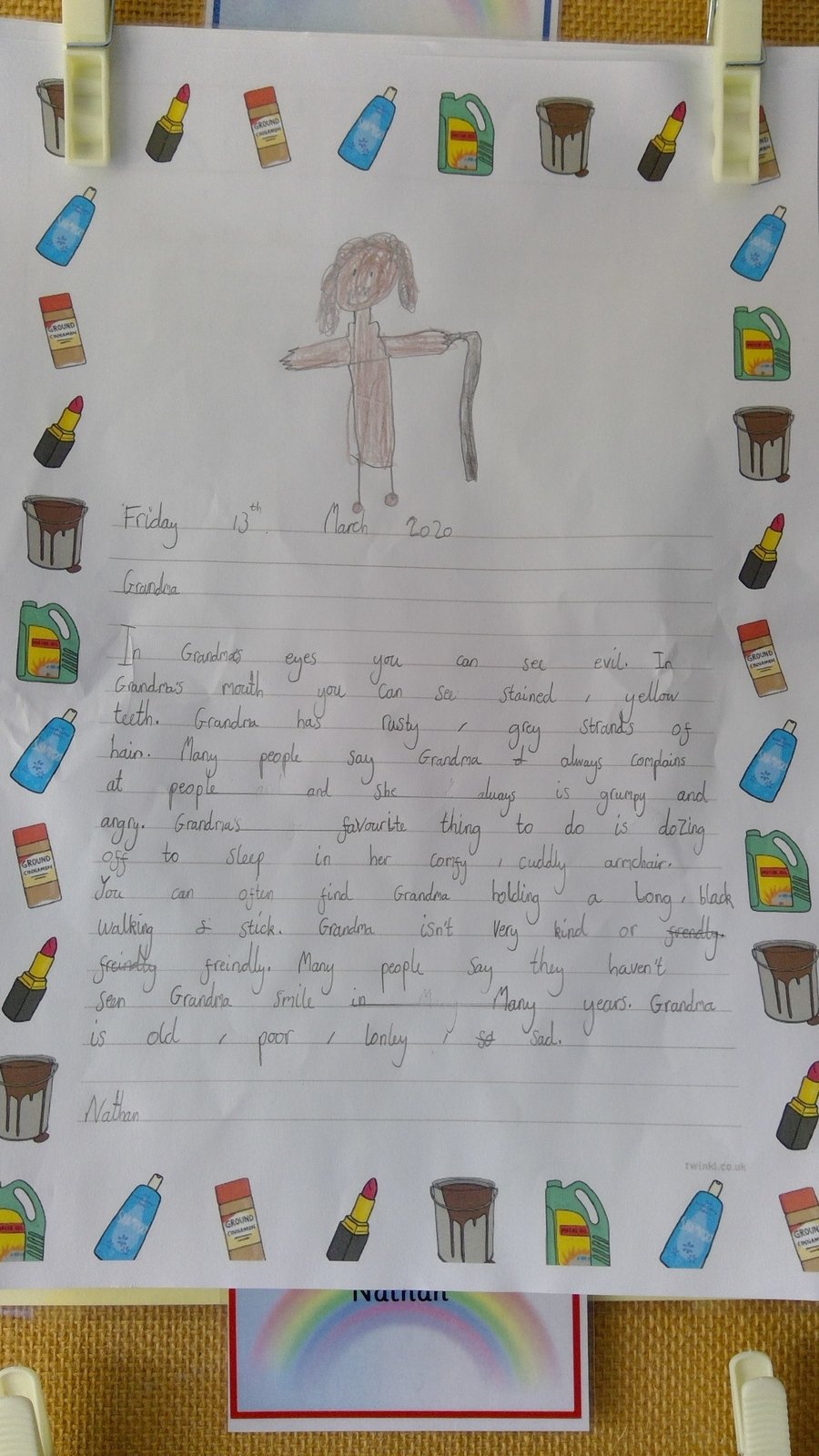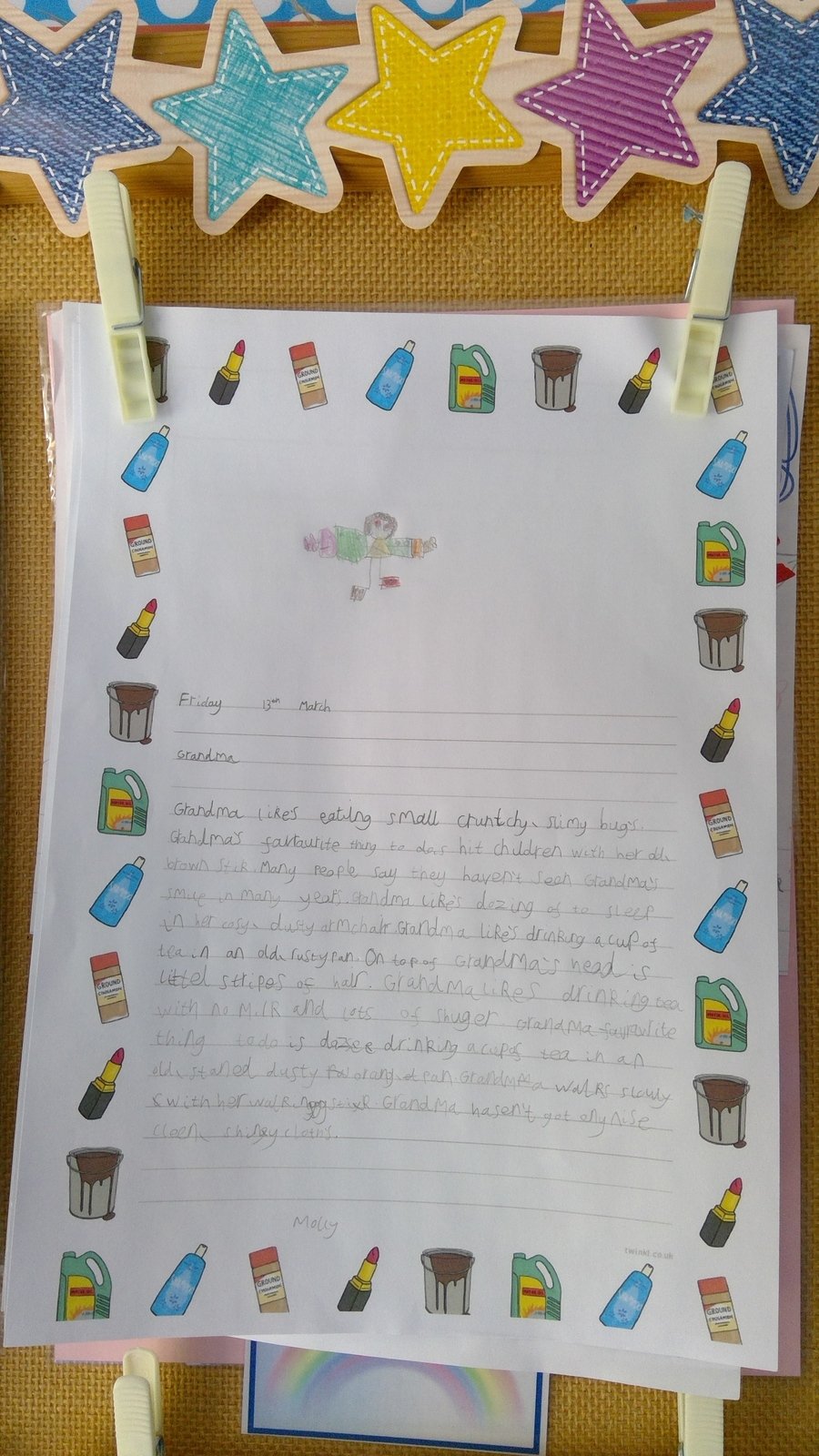 Maths - Sharing into equal groups
Year 2 have been busy learning how to share in to equal groups to divide. We have been learning how to represent this pictorially alongside the calculation. Melody has found that this has helped her to divide by 2.